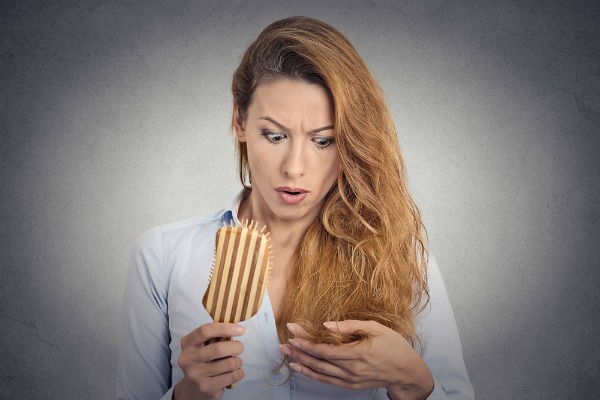 Are you starting to worry about hair loss? Seeing too much hair in your brush or shower drains? If you are becoming more self-conscious about thinning hair or bald spots, there is an answer. Willow Health and Aesthetics now offers Capillus272 Office Pro laser therapy for the non-invasive treatment of hair loss.
Prevent Hair Loss & Help Hair Regrow
The Capillus272 Office Pro is an in-office laser hair therapy proven to prevent hair loss and stimulate hair regrowth in adult men and women who suffer from androgenic alopecia. Treatments are designed to:
Reduce thinning/shedding
Promote healthy hair follicles
Improve the health of the scalp
Treat androgenic alopecia (pattern baldness)
Augment current hair loss treatments, including surgical hair restoration, topical foams, prescription medications, and more.
Capillus is the first laser therapy device manufacturer to earn FDA clearance for both male and female hair loss. It is a non-surgical approach to hair restoration that works by inducing cellular metabolism and improving blood vessel health. Hair follicles restart their normal growth cycle. It has no known side effects.
Before and After Capillus Treatment
Click on either of the images above and than drag the arrows to the left or right to see even more detailed results.
The Capillus Technology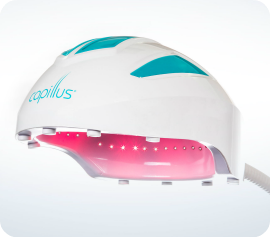 The Capillus272 Office Pro treats hair at the root of the problem. If other causes of hair loss have been ruled out, for example, thyroid problems, anemia, or genetic factors,  then Capillus may be the solution. Its low level laser technology energizes and reawakens dysfunctional hair follicles.
Our 30-minute high-intensity, cold-laser therapy sessions help stimulate new hair growth, repair damaged follicles, and strengthen scalp strands.
Stop Hair Loss and Restore Growth
If you are concerned about thinning hair or hair loss, you owe it to yourself to find out if Capillus hair loss treatment is right for you. Call us now at (541) 653-9158 for more information or to make an appointment.