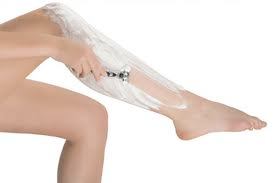 It's time to say goodbye once and for all to
shaving, waxing, plucking, hair removal creams, and bleaching!
At Willow Health and Aesthetics in Eugene, we offer permanent laser hair removal treatments so you can enjoy silky smooth skin all the time. No more itching. No more ingrown hairs. No more stubble, razor burn, or razor bumps.
Get Rid of Facial and Body Hair Safely & Effectively
Laser hair removal treatment can be used safely and effectively on all areas of the body. Common treatment areas for women include the bikini line, underarms, legs, arms, and face, especially above the lip. Because of the cyclical nature of hair growth, multiple treatments are often required for optimal results.
Laser hair removal is most effective for women with coarse, dark hair and is sometimes not as effective on blonde, gray or red hair. We would be happy to consult with you based on your hair type to determine if laser hair removal treatment is right for you.
Contact us at Willow Health and Aesthetics to set up your free consultation about laser hair removal and let's discuss how we can tailor a treatment plan for you! Call 541-653-9158 today.