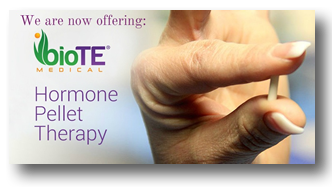 Willow Health and Aesthetics now offers BioTE® hormone pellet therapy for the treatment of hormone imbalance which occurs when one or more of the body's key hormones is deficient or not functioning at optimal production levels.
Hormone imbalance in women can have serious health consequences in addition to the discomforts that come along with it. Indications and symptoms of hormonal imbalance can include:

Extreme fatigue
Tension & anxiety
Fuzzy brain
Irritability
Urinary incontinence
Hot flashes
Night sweats
Mood swings
Weight gain
Joint pain
Bone loss
Depression
Memory loss
Decreased libido
Bladder problems
Severe headaches
A Customized Solution Blending Science and Nature
Hormone pellet therapy uses hormones derived from natural plant sources to replicate the body's normal hormone levels. Pellets smaller than a grain of rice are inserted under the skin and release a small dose of hormones specifically customized for each individual patient.
Pellet therapy is at work 24/7 and lasts up to five months. Here is what patients have to say:
Hormone pellet therapy acts by re-balancing the body's chemistry with a slow and steady supply of essential hormones that help relieve symptoms and help improve your quality of life. It even helps increase bone density without increasing the risk of heart attacks, blood clots, or strokes as has been the case with other hormone replacement therapies. It has been proven safe and effective in hundreds of studies, and has been in use since 1939.
Certified Provider of BioTE® in Eugene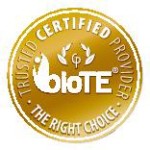 Dr. Linda Frison is a fully certified provider of BioTE® hormone pellet therapy. If you'd like to find out more about how and why it works — and if it is right for you, call us at 541-653-9158 to set up an appointment for a free consultation.