Willow Health and Aesthetics is pleased to offer XEOMIN, the latest treatment in wrinkle reduction recently approved by the FDA.
Xeomin (pronounced 'ZEE-oh-min') is gaining the attention of beauty experts everywhere for its effectiveness in treating crow's feet, forehead creases, and frown lines between the eyebrows.
Similar to BOTOX, Xeomin is an injectable medication that works by temporarily relaxing the muscles that cause wrinkles while giving the skin a refreshed, smooth and younger appearance.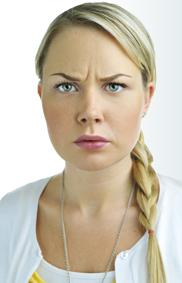 What makes it different from BOTOX?
Xeomin contains one less protein than BOTOX, otherwise, it is very similar. With Xeomin patients typically start to notice the wrinkle-relaxing effects within one to four days, and as with BOTOX, the effects are temporary and can last up to three months. Results with Xeomin vary from patient to patient and are largely dependent on the severity of your wrinkles at the beginning of treatment.
Is it time to reduce those wrinkles or get rid of those frown lines? Xeomin may be the treatment you're looking for.
Call us today at 541-653-9158 to discuss the benefits of Xeomin for wrinkle reduction and a younger-looking you!